Though a number of couples may be too shy to admit it outright, sex is an activity that can bring about great pleasure between two consenting adults. It is an activity that has been around since the dawn of time, and has helped to strengthen the bond between some couples with a deeper connection. The pleasure that is involved with this activity has encouraged a number of people to greatly enhance their sex lives in a bid to either maintain the spark in a relationship, or simply bring about a greater enjoyment of life in general. Sex also happens to be an activity that is filled with a number of various options when it comes to the engagement of two individuals in this manner. This variety of choices have brought about a number of exciting ways through which individuals are able to keep the fire burning in their sex lives, as well as improve the kind of sex that they are able to have. The kind of options that an individual might indulge in will depend on the particular likes and preferences that can be found between the couple involved.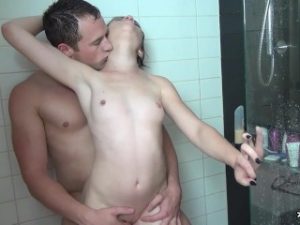 One of the main ways that a majority of people choose to enhance their sex lives is by simply choosing to engage in the encounter at a number of different places. Traditionally, sex was an activity that was allocated solely to the bedroom, as a means of portraying the level of privacy that was entailed in the act. However, it is safe to say that a couple participating in this encounter do not necessarily have to remain within the confines of their bedroom in a bid to achieve the privacy that is required for this engagement. There are plenty of options that a couple thinking about having sex can choose from when faced with an empty house for example. One of the more popular alternatives that have captured the interest of a lot of people involves having sex in the shower.
Shower sex can be quite scintillating when approached in the right manner, and is something that any couple given the opportunity should try at least once in their lives. However, there are a number of factors that would need to be taken into consideration should one be thinking about engaging in such an encounter, some of these include:
Comfort and Adaptability
A couple will need to be adaptable to the scenario if they are to be successful in their endeavor to engage in shower sex. Issues such as the flow of water and the pressure involved can play a big role in how much a couple are able to enjoy the activity for example. One should be able to avoid having the water constantly failing on their face, as well as ensure that the pressure is not so high that it acts as a deterrent to the activity.
Floor Texture
A majority of showers usually entail a slippery floor as a result of the presence of water, and the texture of the material used to make the floor. A slippery shower may require the individuals involved to maintain some type of stable footwear while in such premises, so as to enhance the levels of safety they are able to enjoy during the encounter.
Shower sex can be a great way to add some spice into a couple's sex life and is something that should be taken into consideration by those who may have never tried it before.